When you're perusing the web for adorable heirloom-worthy children's clothes, you might come across a few terms that sound a bit puzzling. Boutique and homegrown clothing brands often use traditional patterns and sewing techniques that have been in the family for generations, so some of the lingo might not be in your lexicon just yet. No worries! The team at Bagsy is here to help you understand all the ins and outs of traditional children's clothes, so you can choose hand-me-down worthy styles that capture that traditional, Southern, nautical, New England or preppy something-special. Here are all the terms you need to know.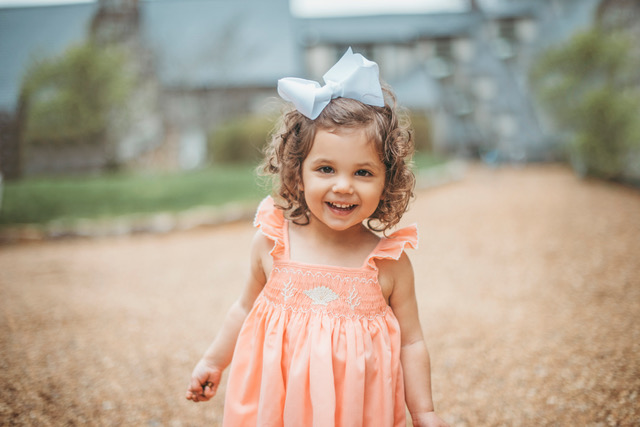 Appliqué—The French art of appliqué includes creating traditional adornments that are used to bring dimension, color and personality to kids' clothes. The technique requires a sewn-on design in a different material, creating a layered and ornamental look.
Bishop Dress—These are the loose-fitting, free-flowing and pleated dresses you're probably thinking of when you think of Southern or traditional girls' clothing. Usually, they are smocked around the neckline and may have raglan sleeves with elastic and ruffles.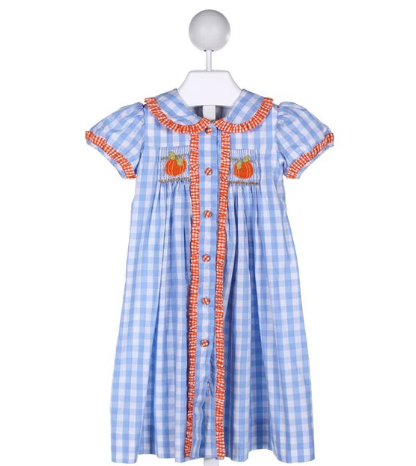 Bloomers—Perfect for newborns and infants, baby bloomers are diaper covers or bottoms that can be worn beneath dresses and skirts. They are often ruffled.
Bonnet—If you know one Southern baby item, it's probably the bonnet. These are traditional kids' head covers that are tied under the chin and often feature a ruffled brim.
Bubble—Think of bubbles as a mix between a romper and a dress. They typically feature a standard romper shape (with no legs) and a poufy, bubbled bottom.
Gingham—Traditionally speaking, gingham is a lightweight, woven cotton cloth in a checkered white and blue, white and red or white and pink color. These days, it refers mostly to the checked pattern and not so much the cotton fabric.
John John—These adorable boys' rompers get their name because they were an outfit staple for John F. Kennedy Jr. (nicknamed John John) when his pops was in the White House. They are usually shorts length, sleeveless garments similar to overalls.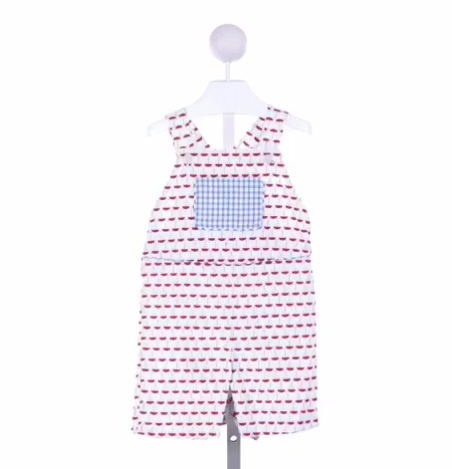 Layette—Traditionally, the word "layette" refers to a set of clothing for newborns, usually encompassing a go-home outfit, pajamas, onesies, undershirts and more. Today, layettes often refer to infant pajamas or sleepers only.
Longall—In Southern apparel, you've got your longalls and your shortalls. Longalls are essentially long—and often long-sleeved—versions of the John John. They are one-piece boys' outfits that typically feature a collar or are sleeveless and can be worn over a collared shirt.
Peter Pan Collar—Nothing screams traditional charm like the Peter Pan collar! This is a type of collar featuring rounded ends that meet in at the front, often added to dresses, button-up shirts and rompers.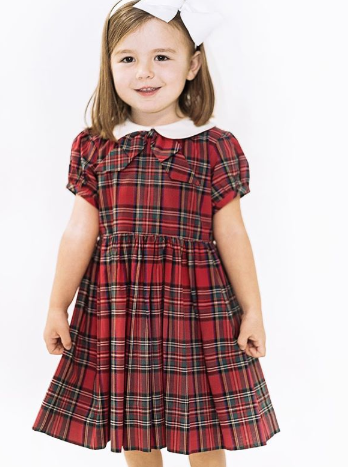 Pleat—Pleats are the little folds or creases often added to dresses and skirts to create more dimension and style.
Seersucker—Seersucker is typically a striped fabric that has an alternating flat and puckered surface. It's traditionally worn in spring and summer.
Shortall—Shortalls are—you guessed it!—short versions of longalls. They're one-piece romper-like outfits featuring shorts, usually with a short-sleeved or sleeveless design.
Smocking—Smocking is the quintessential adornment of Southern baby clothes! This is an embroidery technique used to gather fabric so that it creates a stretch. It looks like tight, textured pleats and often features an ornamental stitching pattern. Smocking is often added to dresses and rompers for boys and girls.
Tab Dress—Tab dresses are gaining tons of popularity among practical parents. These cute little girls' dresses are equipped with built-in tabs that can be swapped out for different occasions, so you can get several occasional styles from a single dress. Some parents use the tabs to create monograms without ruining a dress's hand-me-down potential.
Tartan—Like gingham, tartan is a traditional pattern that you'll often find on more formal and classic children's apparel. This Scottish plaid has crisscrossed lines, usually in traditional red, green and yellow.
So, there you have it—your complete dictionary of commonly used terms in traditional kids' clothing! If you have any questions whatsoever about a specific shape, adornment or fabric on any piece of clothing in our selection, you can always give us a shout and we'll do our best to hunt down the answer for you.