It is coming up on crunch time for getting the annual Easter basket together. If you're coming up short on ideas, consider the following.
While candy is a basket staple, consider gifting your kids with things they will use in the months ahead too.
Easter Bunny Marina likes to include summer items that are fun – and needed – like a coverup, swimsuit, and flip flops.
"This year it will be summer shorts [and] tops and a fun item, like a mini backpack," she said.
Allison is including new rain boots and raincoat along with summer shirts, water shoes, a water bottle – as well as an electric toothbrush.
"She's fascinated with these," Allison says.
Other summer ideas include goggles and pool toys.
Educational items that are also fun find a place in many baskets. The little tactile board books I used to give my kids have been replaced with the next book in whatever series they are reading – or maybe one that I would like for them to try.
One year for Easter my mom gave my daughter The Country Bunny and the Little Gold Shoes, a 1939 children's picture book about the hardest working mother rabbit ever.
I loved this book as a child and my daughter loves it too.
Recently someone suggested giving kids a board game for Easter which I liked because it is a gift that encourages everyone to spend time together.
Kind of pricy at $50 on Amazon, Trekking The National Parks: The Award-Winning Family Board Game (Second Edition) caught my eye because it is apparently easy to understand – a challenge for our family with some new board games – and it encourages sharing memories of your own park adventures.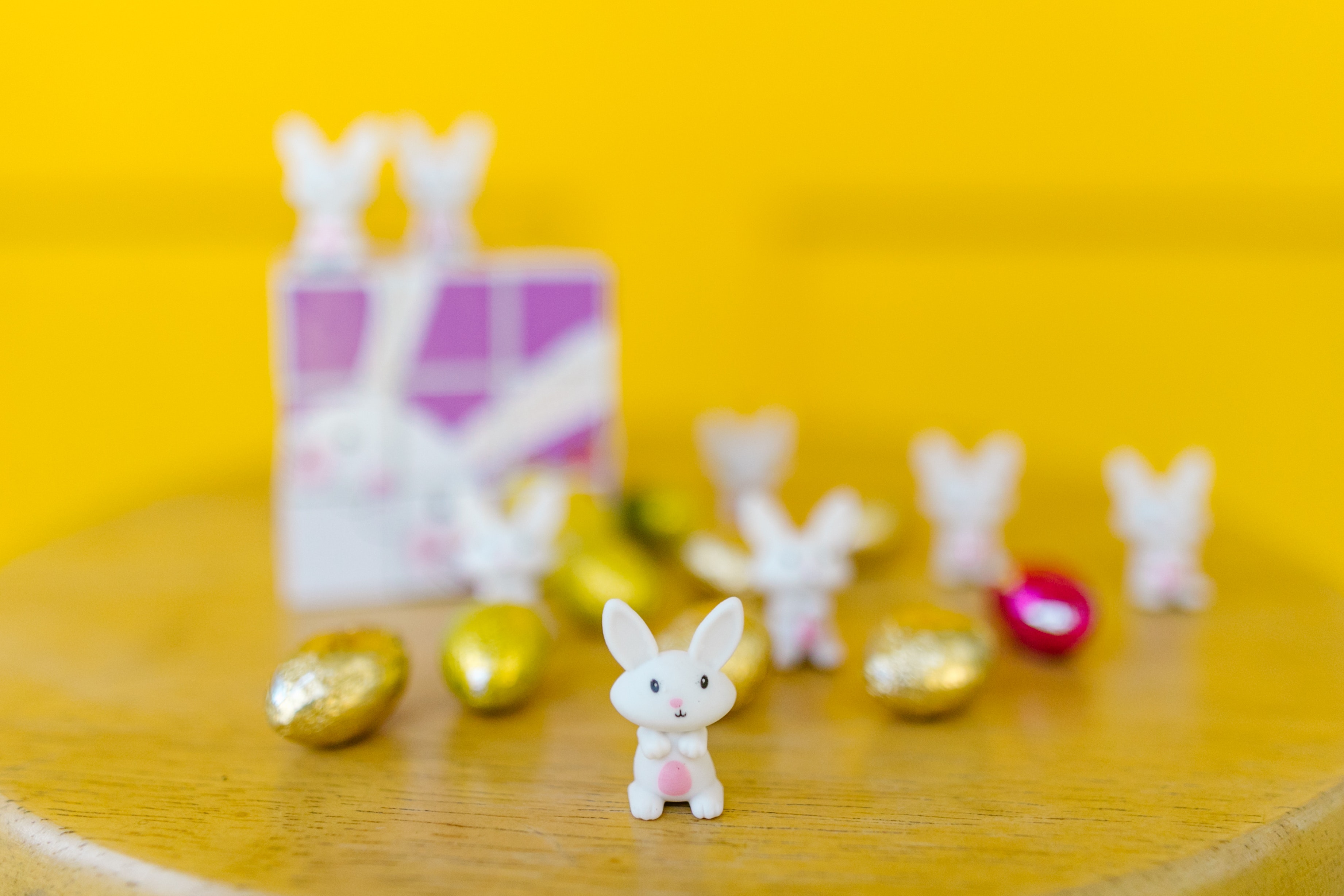 For girls, there is a lot to choose from in the realm of body washes, face masks, nail polish and bath bombs, including DIY kits where they can make their own beauty products.
LEGO is out with some Easter themed kits and animals, some under $10.
It's always good to keep in mind that kids are excited about the basket regardless. Remember when they were very small, and they liked the wrapping paper and boxes more than the actual present? The principle still applies.
Francesca always includes Band-Aids in her baskets.
"My kids get so excited for these still," she said.
Her other small items from the bunny include Lego Dot bracelets, name decals for water bottles, and more novelty candies that her children don't get.
The best basket stuffer I've given in the last few years was a set of plastic faux grenades. Everyone has gotten on board with trying to surprise detonate them on other family members. I know, we're weird.
You can never go wrong with the classic coins or dollars in eggs. Your kids will appreciate not having to go all Hunger Games at the local egg hunt to get theirs. And the older kids still like to remember the good ole days.
Happy Easter, and happy hunting!