If you want your little prince or princess to look just like the fashion authorities of Kensington Palace—by that we mean Prince George, Princess Charlotte and Prince Louis, obviously—then you've got to turn to the British baby boutiques that outfit them. The Brits have always had a special way of dressing their little ones, and it's not all that different from the sweet Southern styles we're used to. Think tartan plaid, pea coats, pretty pleats and plenty of smocking…all topped off with some British flair, of course!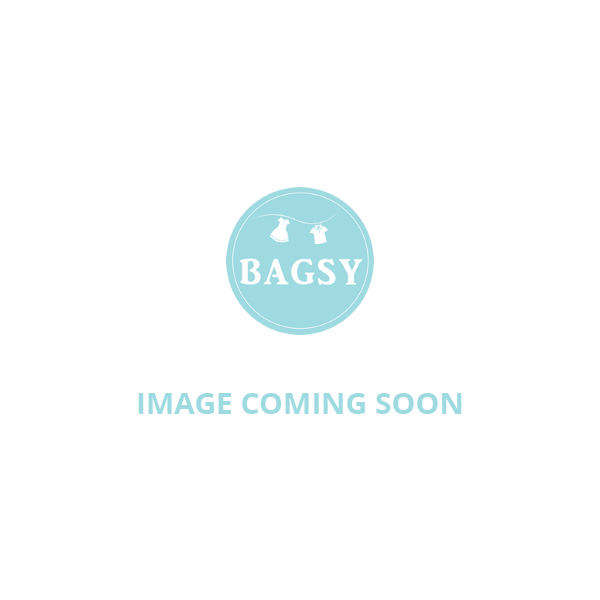 1. Mini Boden—If you like practical, cute kids' clothing that's perfect for play and special occasions alike, then you'll love Mini Boden. The little sister of men's and women's clothing brand Boden, the Mini version brings us well-made, personality-packed children's clothes that are as fun as they are sensible. From absolutely adorable appliqués to quintessential British staples (boys' Chelsea boots, anyone?), Mini Boden gives everything a UK flair. The now-global British fashion house offers boys' and girls' clothes from zero to 16 years old.

2. Joules—If you're serious about dressing your darling like the children of William and Kate but don't have a royal budget, then Joules is a good place to start. Prince George was spotted in the brand's popular Milford Quilted Jacket during a recent beach outing (he's reported to rock Mini Boden on occasion, too), proving that this one's a high-end British favorite. Joules is a Leicestershire clothing and home goods brand that makes girls' and boys' pieces that are bright, colorful and expressive.

3. Burberry—Quintessentially British brand Burberry probably needs no introduction, but if you haven't heard of it, you've definitely seen its trademark check pattern a dozen or so times. And there's perhaps nothing cuter than a kid sporting that iconic print with another one of the brand's staples—a preppy trench coat. Burberry is the oldest fashion house on our list. It was founded in 1856 in Basingstoke, England by a former draper's apprentice and has remained a British trendsetter since then.

4. Rachel Riley—Based in London, Rachel Riley makes traditional high-quality children's clothes that are equal parts classic and whimsical. This design house finishes all of its high-quality garments with cute, classic touches, like peter pan collars, smocking and embroidery, so everything looks old-fashioned yet up-to-date. Everything by this line is a bit formal and quality-focused, with pieces done in cashmere, 100 percent cotton and leather. Though every new collection is unique, the brand is united by its special aesthetic, which the company calls "vintage-inspired glamour."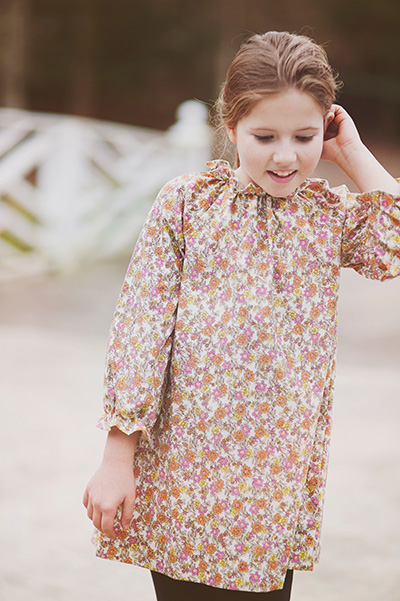 5. JoJo Maman Bébé—UK-based maternity and children's wear line JoJo Maman Bébé makes utterly adorable and practical clothes for playful little ones. Branding their style as both gorgeous and quirky, this British brand piles on the charm. It was launched in 1993 to offer French nautical children's clothes to the British market, but now offer sweet Breton-style looks for both moms and kids around the world. JoJo Maman Bébé primarily makes clothing for children 9 months and older made with practical, premium materials.

6. Olivier Baby & Kids—This award-winning London designer is best-known for making adorable kids' cashmere. They also produce apparel made with fabulous fabrics from Liberty London, whose ornamental prints have been synonymous with British style since the 1800s. It's another favorite of Princess Kate and has been sported by the royal kids on occasion. Each of the pieces offered by this line are inspired by old-fashioned knitwear that's made with a modern approach, so it's simultaneously stylish and sensible for the modern-day kid.

Used British Kids' Clothes for Great Prices
British fashion houses, whether for kids or grown-ups, are well-known for making lasting clothes that focus on the sweet little details. They are heirloom-worthy pieces that are meant to be passed down from sister to sister, brother to brother and even mother to child. For this reason, they tend to cost a bit more brand-new. But don't fret! Bagsy has a wide variety of second-hand designer kids' clothes by all of the best British brands so you can capture the classic British children's wear look for less!