On your quest for the cutest Southern baby clothes, you'll undoubtedly come across The Beaufort Bonnet Company. Rooted in the South Carolina Lowcountry, this boutique brand brings all sorts of Southern charm to baby's wardrobe. As their name implies, the signature piece from Beaufort Bonnet is their adorable, heirloom baby bonnet featuring sweet touches like carefully chosen, decorative buttons and smocked inserts, but they also make traditional kids' clothing and swimwear.
Beaufort Bonnet's accessories and clothing are oozing with classic charm, but that's not the only reasons why parents adore them. They're also made for practicality and function, so they often become fast favorites among savvy parents. Here are some more reasons why moms adore this heritage brand.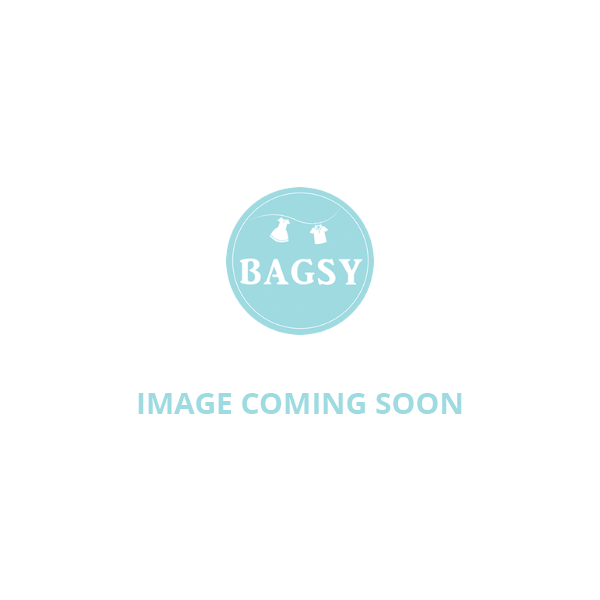 Their Bonnets Are Made from an Heirloom Pattern—It's all about classic styling with Beaufort Bonnet! In fact, their signature baby bonnet is based on a generations-old heirloom pattern from Beaufort, S.C. and features nine buttons and hand-covered roping. For this reason, they are totally reminiscent of old-fashioned Southern styles that you've probably seen in your mom's or grandma's baby pictures. If you consider traditional baby bonnets an essential part of parenthood, then you need at least one of these charming bonnets in your arsenal.
Their Bonnets Are Lovingly Handmade—It's rare to find high-quality, handmade kids' clothing these days, but Beaufort Bonnet still makes things the old-fashioned way as part of their commitment to keeping their apparel authentically old-fashioned. Each Beaufort Bonnet is handmade in the U.S. by talented seamstresses using the original bonnet pattern. They are then carefully adorned with hand-fashioned detailing, so you know that the one you buy for your special bundle of joy will be a total one-of-a-kind!
Despite Their Delicate Look, Beaufort Bonnets Are Easy to Clean—According to the company, Beaufort bonnets and other pieces from their collections are made for parent-approved practicality. Thus, you can easily machine wash them if they become dirty during playtime. To wash, simply unbutton the bonnet and machine wash on cold or delicate. Be sure to lay flat to dry (do not dry in the dryer) and iron if necessary. They may look fragile, but Beaufort Bonnet Company assures us these bonnets are made to be worn.
They Make a Practical Addition to Baby's Wardrobe—So besides the fact that they're incredibly cute, there are some sensible reasons why you might dress your baby in a bonnet. The Skin Cancer Foundation recommends dressing baby in sun-protective bonnets (along with sunscreen, of course) when outside in order to protect her skin, eyes and scalp from damaging UV rays. These accessories are easy to fold up and toss in your diaper bag or beach bag for a quick cover when the sun feels harsh.
Their Bonnets Are Uh-Dorable, Plain and Simple—So you're big on practicality and sensible styling—great! But we can't deny that a big reason why moms adore this extra-special brand is because their bonnets and baby clothes are too cute to pass up! Every piece is exquisitely designed and crafted with care using age-old sewing techniques and timeless patterns, so you can use them to dress baby for all sorts of special occasions, including baptisms, christenings, bris ceremonies and baby photo shoots. The prep factor is off the charts with Beaufort Bonnet, and you'll see it in colors like Plantation Pink, Richmond Red and Nantucket Navy.
They're More than Just Cute Baby Bonnets—Love the look and feel of high-quality, heirloom baby bonnets? Then you'll adore Beaufort Bonnet's wide variety of boys' and girls' clothing, including handmade dresses, swimsuits, rompers, bloomers and more dripping with sweet, Southern style. The company has also started producing high-quality and stylish clothes for mom, all of which offer a distinct Southern flair! You'll also appreciate the company's collection of matching mommy-and-me outfits.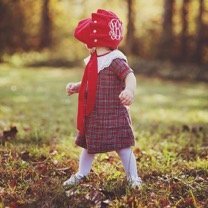 Shopping Beaufort Bonnet at Bagsy
Bagsy is your one-stop shop for used Beaufort Bonnet Company clothing and bonnets for parents who are after special investment pieces but don't want to shell out thousands. Explore our great selection of preowned baby bonnets and heirloom pieces that make your little one look like a genuine baby doll. Make sure to check back often at ShopBagsy.com for the best preowned apparel from high-end baby brands!